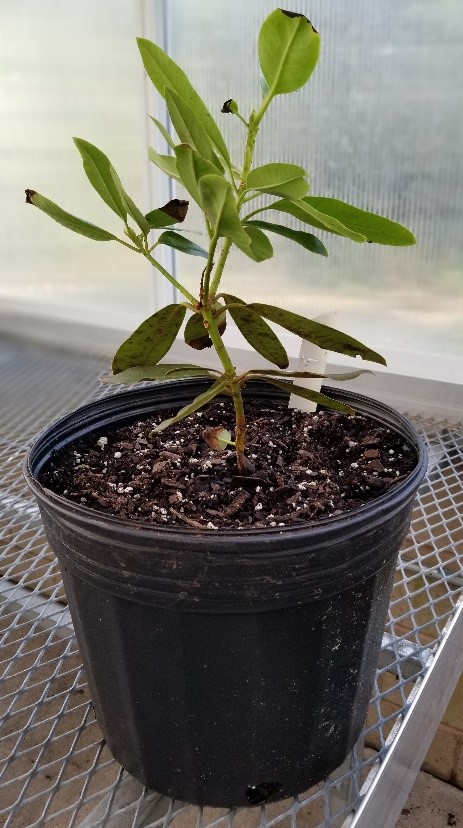 The 'Paul Vossberg' rhododendron may be arguably one the oldest rhododendrons in Laurelwood Arboretum.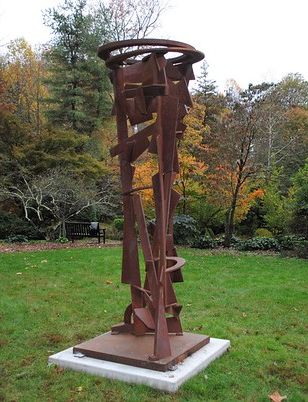 The newest arrival for Laurelwood Arboretum's Sculpture Trail is "Ring Top Tower," created by Joel Perlman. It is fabricated from welded steel and measures 108 x 36 x 36 inches. There are now six sculptures on exhibit in this exciting project sponsored by Friends of Laurelwood Arboretum to benefit the arboretum. For Perlman, sculpting is an …
'Ring Top Tower" Sculpture Installed at Laurelwood Arboretum Read More »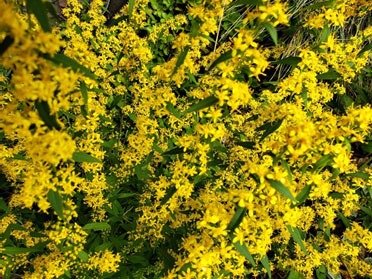 This perennial provides food for the more than 180 species of caterpillars in North America and supports many varieties of native bees who would not survive without it. Goldenrod is especially important in the fall when it provides food for insects at a time when fewer flowers are in bloom.