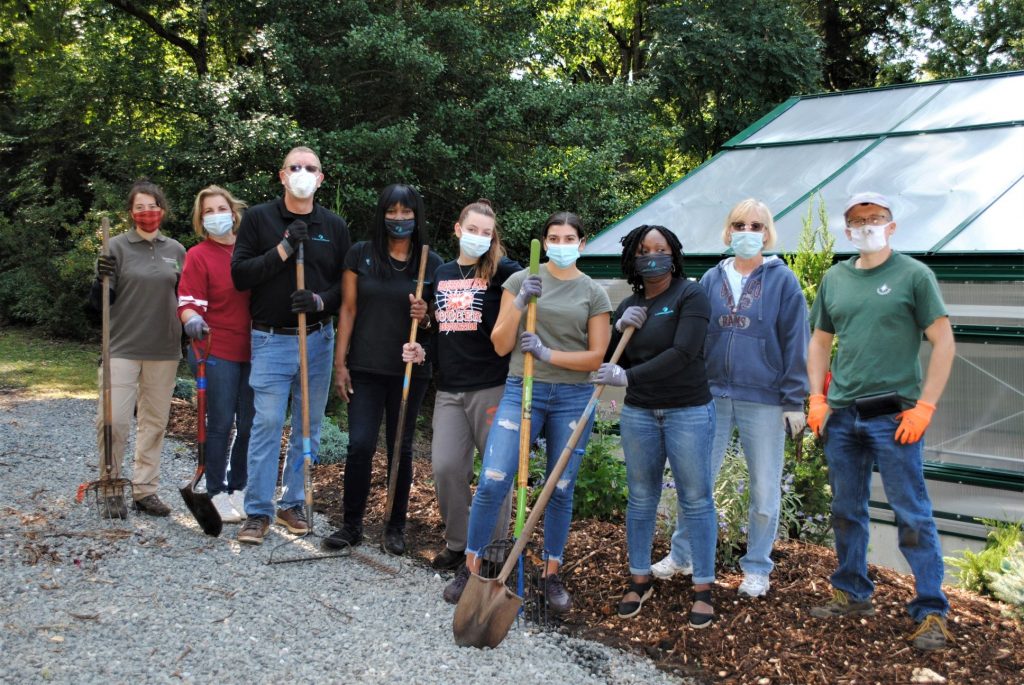 Ken Partyka, Vice President and Area Manager of Lakeland Bank, and a team of Lakeland Bank volunteers worked with Friends of Laurelwood Arboretum staff and volunteers to install landscaping for the arboretum's new propagation greenhouse. Partyka was joined by Lakeland Bank Assistant Branch Managers Woudeline Cherry and Myrle-Ann Cherry, as well as family and friends. "Lakeland Bank has a longstanding tradition of helping the community and is proud to be a supporter of the Friends of Laurelwood Arboretum," Partyka said.
Lakeland Bank also donated the funds to purchase the landscaping plants. Designed by the arboretum's horticultural manager Joan Scott-Miller, the landscaping integrates the greenhouse into its woodland setting by featuring five varieties of juniper, Colorado spruce, eastern white pine and caryopteris Longwood Blue, as well as peonies, alliums, anemones, and autumn crocus.
"We are grateful to Ken and his colleagues at Lakeland Bank for their continuing support of Friends of Laurelwood Arboretum," said Linda Ransom, president of Friends of Laurelwood Arboretum. "We are very fortunate to have the Bank as a longstanding partner."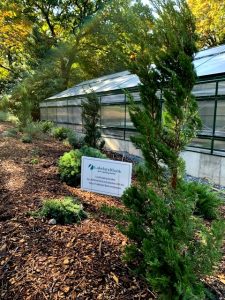 The 24-foot by 68-foot propagation greenhouse replaces the original structure, which had been built almost a century ago. The new state-of-the-art greenhouse makes it possible for the arboretum's staff and volunteers to propagate trees, shrubs, and perennials to replace aging plantings in the arboretum and to help to preserve the unique plant varieties for which Laurelwood is so well-known. The greenhouse will be used for these purposes throughout the winter months by a team of specially trained volunteers.
Construction of the greenhouse was funded by a grant from the Passaic County Open Space, Farmland and Historic Preservation Trust, as well as Wayne Township and Friends of Laurelwood Arboretum.