Friends of Laurelwood Arboretum recently dedicated a Founders' Garden to honor those who had the vision to established the organization 15 years ago: Nancy Alexander, Howard Aschoff, Nancy and Alex Fadydnich, Betsy Hayes Gatti, Bonnie Joachim, David Kooistra, Joan Scott-Miller and the late James E. Taylor.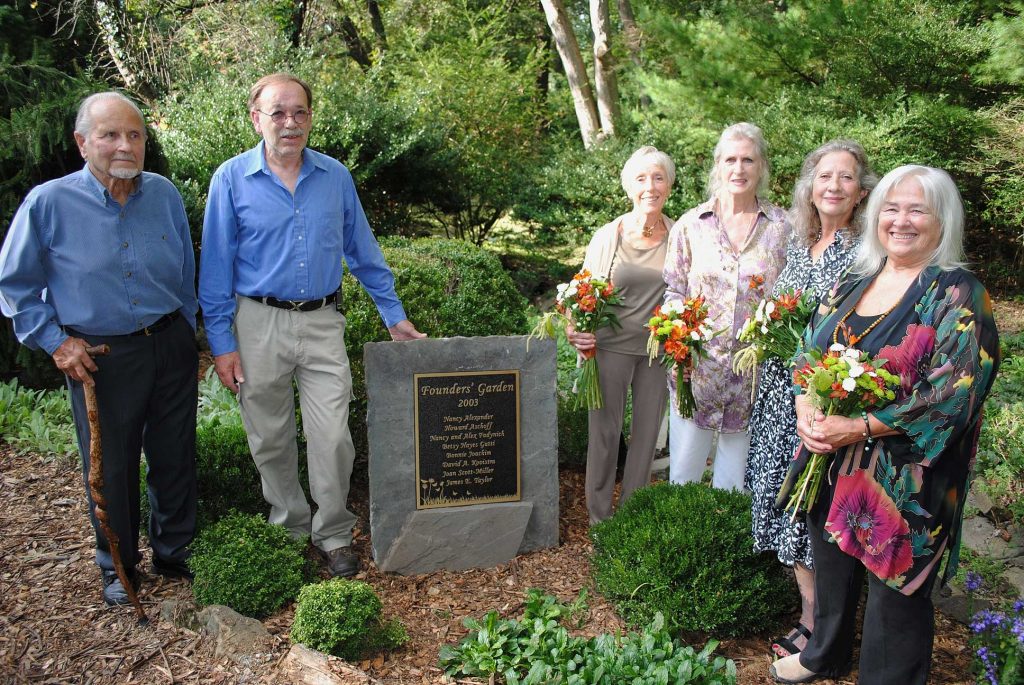 Former Wayne residents Dorothy and John Knippenberg donated the property that is now Laurelwood Arboretum to the Township of Wayne. Friends of Laurelwood Arboretum was created by a group of Dorothy's friends who wanted to ensure that the arboretum would be preserved as a natural oasis as it transitioned to a public park. In 2003, Friends of Laurelwood Arboretum was incorporated as a 501(c)(3) nonprofit organization. When Dorothy died in 2006, the organization assumed responsibility for management of the arboretum, in accordance with an agreement with Wayne Township.
Today, Friends of Laurelwood Arboretum is an all-volunteer nonprofit organization whose mission is to preserve, promote and improve the arboretum and provide opportunities for horticultural appreciation and education through public programs and outreach activities. Membership has grown to more than 450, with 200-plus volunteers working to support the organization and maintain the park. Friends of Laurelwood Arboretum is funded by membership dues, grants and donations from individuals and businesses.