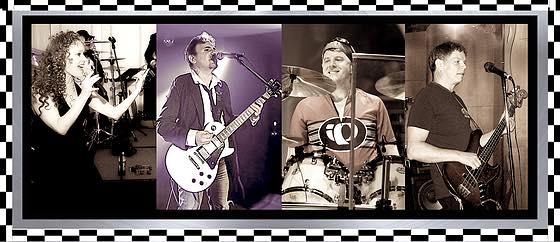 A Sculpture Trail at Laurelwood Arboretum, in partnership with the Wayne Public Library and Broadfoot & Broadfoot – A Collection of Fine Art, will present a free, outdoor summer concert featuring the rock band OCD on Thursday, July 14 at 7 pm at Laurelwood Arboretum, 725 Pines Lake Drive in Wayne.  The rain date is Thursday, July 21 at 7 pm. The concert will be held by the sculpture, "Robbers Roost," located at A Sculpture Trail site number one, near the gazebo.   
Concert attendees should bring a blanket or lawn chair. Comfortable footwear is recommended, as the terrain is hilly and uneven.  A limited number of golf carts transportation will be available for people with walking difficulties. No food or alcoholic beverages are permitted. The event will be livestreamed.  To enjoy it via Zoom register at: waynepubliclibrary.libcal.com/event/9243968
The OCD Band features popular covers from the 70s, 80s and beyond performed by seasoned musicians Vinnie DeMasi (guitar and vocals), Dave Faulkner (bass and vocals), Amy Goff (vocals & percussion) and Chuck Burgi (drums and percussion).  Visit laurelwoodarboretum.org for the latest information on the concert.
An additional concert in the summer series of three is scheduled for Thursday, August 17 at 6:30 pm (rain date August 31) with Abel Mireles & LatiNext and their Mexican folk music and jazz.