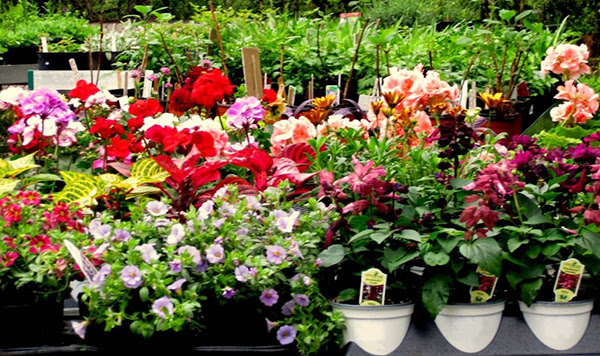 The annual Friends of Laurelwood Arboretum plant sale will be held this year during Mother's Day weekend, Saturday, May 7th and Sunday, May 8th.  We are now accepting pre-sale orders for specially selected shrubs and grasses, as well as flats of annuals. Shrubs and grasses must be ordered by March 15th. and annual flats by April 21st. To place an order, go to https://laurelwoodarboretum.org/plant-sale/ Members of Friends of Laurelwood Arboretum will receive a 10% discount on their orders.  All orders will be available for pickup at Laurelwood Arboretum, 725 Pines Lake Drive, West in Wayne before the Mother's Day plant sale.
Ordering in advance ensures that you will have the plants you wish. This year's plant pre-sale features 22 shrubs and 6 grasses, as well as 41 varieties of annual flats. Several NJ native plants have been included.  The flats available for preorder include ageratum, alyssum, begonias, coleus, dahlias, dusty miller, impatiens, marigolds, petunias, salvia, snapdragons and vinca.  
The onsite plant sale at the arboretum is scheduled for Saturday, May 7 from 9:30 am to 2 pm and Sunday, May 8th from 9:30 am to 12 noon.  It will feature rhododendrons, azaleas, native shrubs and special plants from the arboretum grown in the greenhouse from cuttings.  There will also be a selection of high-quality annuals and perennials, container gardens, and hanging baskets.
The popular plant sale is an important fundraiser for Friends of Laurelwood Arboretum.  All proceeds help the non-profit organization maintain and preserve the beautiful 30-acre arboretum. For further information, send an email to info@laurelwoodarboretum.org