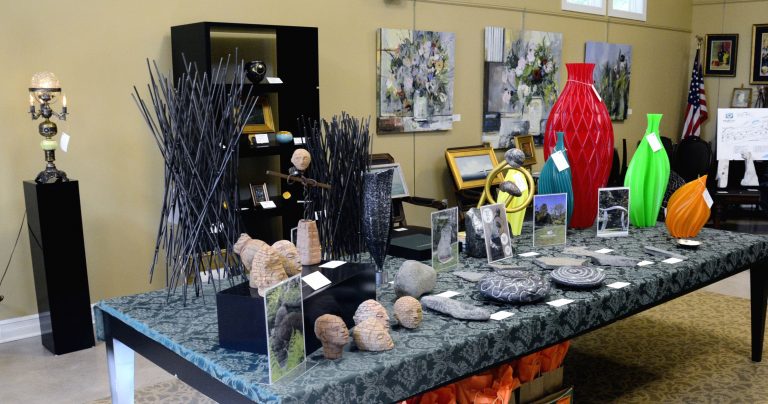 The Knippenberg Center for Education at Laurelwood Arboretum, 725 Pines Lake Drive West in Wayne, is now hosting a pop-up art gallery on Saturdays and Sundays from 12 noon to 4 pm. It will be open through the end of October. The gallery features small sculptures by artists whose works are on display along the arboretum's Sculpture Trail. The project's curator, Scott A. Broadfoot, and his assistant Sean Holzli, will be available to answer questions about the artists and their work. All pieces on display in the gallery are for sale.
A Sculpture Trail is a multiyear project showcasing 15 unique works of art. The sculptures serve to enhance the park by complementing its landscape and serene setting. A Sculpture Trail is curated by Scott A. Broadfoot of the Broadfoot and Broadfoot Gallery in Boonton, NJ. All of the sculptures are available for purchase, with a percentage of the proceeds donated to Friends of Laurelwood Arboretum.
To follow A Sculpture Trail on Instagram go to https://www.instagram.com/laurelwoodsculpturetrl.  A GoFundMe page has been set up to accept donations for the project. To contribute, please go to  https://gofund.me/058cd464.