Laurelwood interns Kay Gardiner and Ryan Wizner together logged a total of 220 hours this year working with Betty Montagne and her plant collection management team. As interns, they located, identified and tagged trees and shrubs throughout the arboretum. They then updated the computerized database with accurate images, maps and descriptions.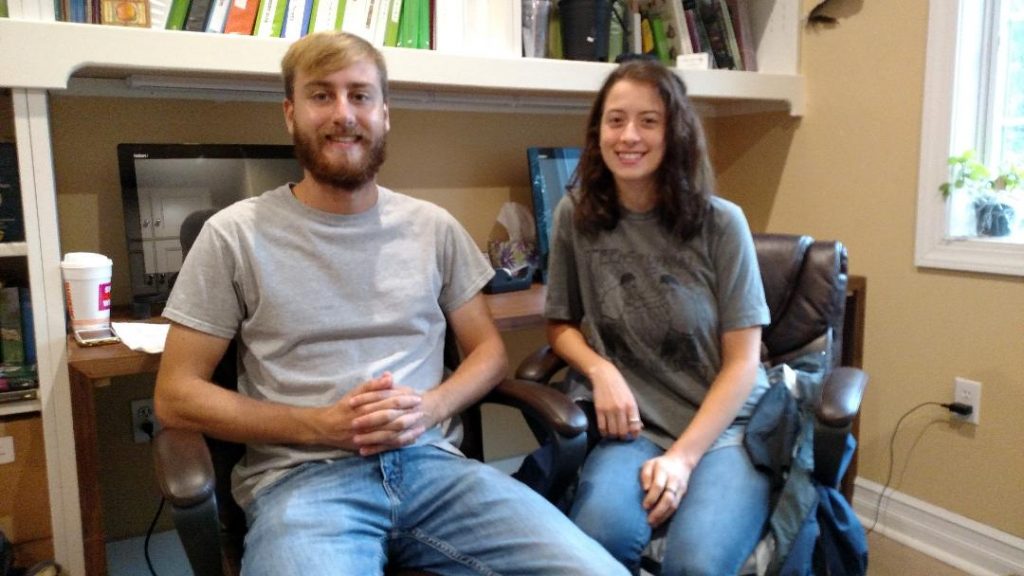 Kay will graduate from William Paterson University in the spring of 2020 with a major in environmental science. This was the second summer that she has served as an intern. "Laurelwood is a very successful arboretum supported as it is by its immense number of volunteers and Master Gardeners," she said. "It is well maintained by the dedicated workers and volunteers, and is always improving. I have loved being a part of something so dedicated to providing a peaceful green space in such a highly residential area."
Kay aspires to be a forest manager of county, state, or national parks, dedicated to conservation. She hopes to be able to restore and protect native plants and trees and remove invasive species in order to create a healthy ecosystem for native pollinators, insects and other wildlife.
Ryan will graduate from William Paterson this year with a major in environmental science and earth science. He is currently working on several research projects analyzing different environmental impacts on soil and water chemistry. His future goal is to work in a laboratory analyzing soil and water while continuing to conduct research.
"During my short time interning at Laurelwood, I have observed volunteers from both the plant collection and gardening teams devote enormous amounts of time and effort to improve the arboretum," Ryan said. "Working with people who have such passion adds to the arboretum's positive atmosphere."
"We are grateful for Dr. Marty Becker's dedication to Laurelwood Arboretum and for his continued support of our mission by providing William Paterson University students an opportunity to volunteer at Laurelwood," said Elaine Fogerty, Executive Director of Laurelwood Arboretum. "Students earn college credit for their time here. Kay and Ryan have made great advances in our plant management with their curiosity and computer skills. We were very pleased to have them here."